Metaverse Opportunities for 2023: Virtual Event Venues, VR Training & Simulation, and Virtual Retail & E-Commerce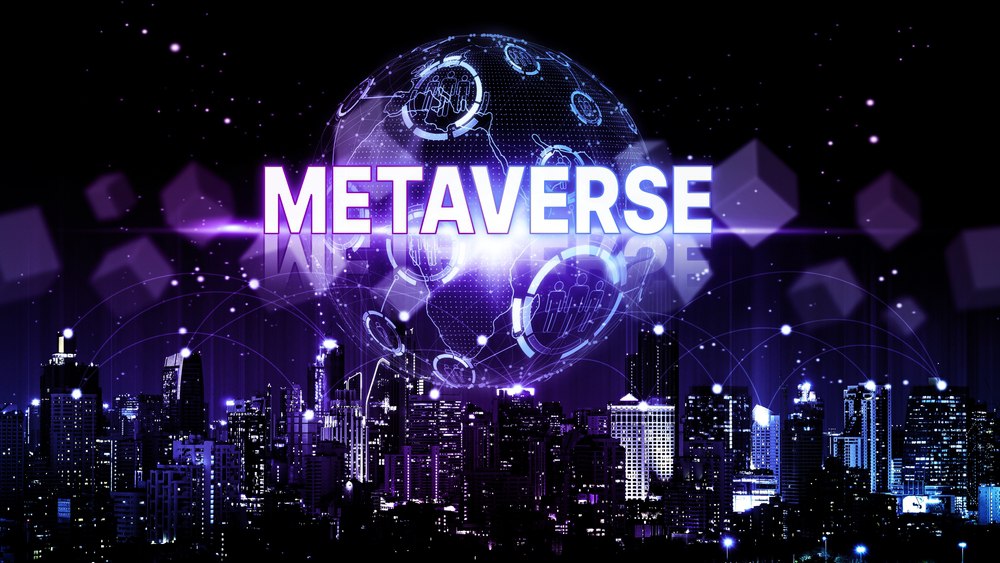 The Metaverse, a virtual world where reality meets imagination, is rapidly emerging as a new frontier for business opportunities. As technology advances and the lines between virtual and physical reality become blurred, entrepreneurs and investors are eager to capitalize on this expanding market.
This article will delve into the three best Metaverse business opportunities for 2023, showcasing the most promising ventures in this rapidly growing industry. From virtual real estate development to immersive entertainment experiences, the opportunities in the Metaverse are vast and varied.
Virtual Event Venues
Virtual event venues are a promising business opportunity in the Metaverse for 2023. In the wake of the pandemic and increasing demand for remote events, virtual venues have become a popular solution for hosting events online.
They offer the benefits of a physical venue, such as a sense of community and the ability to network, while also providing the flexibility of a virtual environment. For example, virtual event venues can range from virtual conference centers to virtual music festivals and can accommodate a variety of events, including corporate meetings, product launches, and trade shows.
This business opportunity provides a unique solution for companies and individuals looking to host events in a safe and accessible manner. Furthermore, the potential for revenue generation is significant as virtual event venues can attract a global audience and offer sponsorships and advertising opportunities.
Virtual Reality Training and Simulation
Virtual Reality Training and Simulation is another promising business opportunity in the Metaverse for 2023. With the advancement of VR technology, virtual reality training and simulation have become valuable tools for businesses and organizations to provide immersive and interactive training experiences.
VR training and simulation can be used in various industries, such as healthcare, military, and aviation, to improve skills and decision-making abilities. In addition to its practical applications, VR training, and simulation offer a more engaging and memorable learning experience than traditional training methods.
As VR technology continues to improve, the demand for VR training and simulation solutions is expected to grow, making this a lucrative business opportunity in the Metaverse. The market potential is significant as VR training and simulation can be customized to meet the specific needs of different industries and target audiences, providing a unique solution for businesses and organizations looking to enhance their training and development programs.
Virtual Retail and E-Commerce
Virtual Retail and E-Commerce are other exciting business opportunities in the Metaverse for 2023. With the rise of online shopping, virtual retail offers a new and innovative way for consumers to shop and interact with brands in a virtual environment.
In addition, virtual retail stores and e-commerce platforms can provide a unique shopping experience by offering immersive and interactive product displays, virtual try-on, and even virtual product demonstrations. This aspect enhances the shopping experience for consumers and provides valuable data and insights for retailers to improve their offerings.
Virtual retail and e-commerce also offer the benefits of reduced overhead costs and the ability to reach a global audience. With the increasing popularity of VR technology, virtual retail and e-commerce are poised to become profitable business opportunities in the Metaverse for 2023. This business opportunity offers retailers and e-commerce businesses a way to lead the curve and tap into the growing virtual reality market.
---
NFTMetaverseFinance is not responsible for the content, accuracy, quality, advertising, products or any other content posted on the site. Some of the content on this site (namely Branded Voices content) is paid content that is not written by our authors and the views expressed do not reflect the views of this website. Any disputes you may have with brands or companies mentioned in our content will need to be taken care of directly with the specific brands and companies. The responsibility of our readers who may click links in our content and ultimately sign up for that product or service is their own. Cryptocurrencies, NFTs and Crypto Tokens are all a high-risk asset, investing in them can lead to losses. Readers should do their own research before taking any action.
---