NFTs' Market Cap Will Be Greater Than Bitcoin's Market Cap – Marie Tatibouet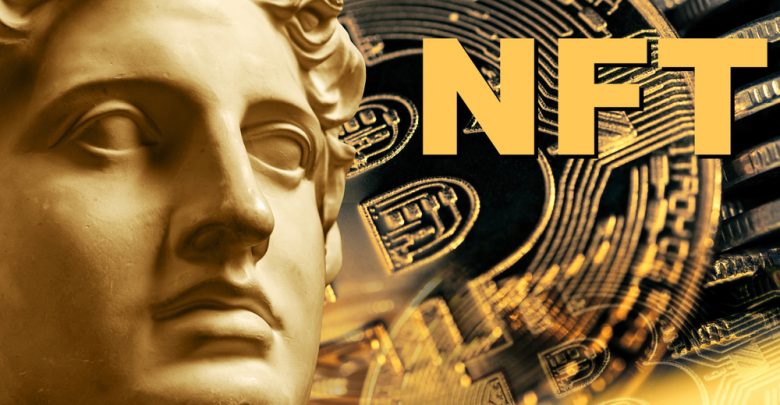 Over the past 12 months, many influencers and popular companies have shown deep interest in NFTs and the metaverse space. Many have started preparing to re-launch their products and services in line with these new platforms, facilitating greater awareness about these sectors. 
Gate.Io's CMO Agrees With Shark Tank Investor's Submission
However, Marie Tatibouet (Gate.io's CMO) has made a sensational claim. Tatibouet was recently interviewed by Kitco news anchor, David Lin, to air her opinion about the crypto space, including the fast-rising NFT and metaverse sectors.
The CMO remarked that the fast growth of the NFTs could be attributed to the increasing number of users exploring the crypto space through digital collectibles and not through crypto investments as it was in the past. "Many of those new to crypto are now getting started in the space through NFTs and not cryptos. Thus, these people can now get started in crypto without the hindrance of KYC."
When Lin asked her to respond to a comment from the famous Shark Tank investor, Kevin O'Leary, Tatibouet said she agreed with O'Leary's claims that NFTs would ultimately surpass BTC's market cap in the near future.
Speaking further, Tatibouet said, "100%, there are so many aspects to NFTs that are being overlooked. For instance, art pieces can be NFTs or fractionalized NFTs, which applies to any other digital collectibles. So, NFTs' market cap would certainly surpass that of BTC – that is a given fact. It won't happen now but will likely happen within the next decade."
Are NFTs Overhyped?
Nevertheless, the Gate.io CMO agreed that some overhype had been surrounding NFTs. "The valuations of some NFTs have been overly exaggerated. Hence, it is normal that the value of such NFTs will drop. Consequently, NFTs may not enjoy the popularity and bias it currently enjoys in the future," she added.
The Gate.io CMO opined that the hype would crash the same as during the dot-com bubble era. The only good thing about them is that there is adoption. She further said, "even though NFTs are limited to collectibles. They are gradually evolving into other use cases. NFTs will explode to new heights once these use cases become more tangible."
Overall, Tatibouet is convinced that there are several exciting possibilities surrounding the metaverse. "It gladdens my heart that new creators who don't have any formal art education can monetize their works and be hugely rewarded."
A Contrasting Opinion
While Tatibouet is optimistic that NFTs' future would be better than cryptos, amazon CEO, Andy Jassy, shares a contrary opinion. While speaking with CNBC on Friday, Jassy said, "while I believe NFTs will keep growing, I firmly believe cryptos will grow bigger. The growth of cryptos doesn't affect NFTs' growth, in my opinion."
However, Jassy disclosed that he neither owns BTC nor NFTs personally. The Amazon CEO also said, "Amazon might sell NFTs someday, but it is unlikely that Amazon will support crypto (particularly BTC) payments in the nearest future."
---
NFTMetaverseFinance is not responsible for the content, accuracy, quality, advertising, products or any other content posted on the site. Some of the content on this site (namely Branded Voices content) is paid content that is not written by our authors and the views expressed do not reflect the views of this website. Any disputes you may have with brands or companies mentioned in our content will need to be taken care of directly with the specific brands and companies. The responsibility of our readers who may click links in our content and ultimately sign up for that product or service is their own. Cryptocurrencies, NFTs and Crypto Tokens are all a high-risk asset, investing in them can lead to losses. Readers should do their own research before taking any action.
---