The Croquet Corporation's Metaverse WordPress Plugin: Creating Metaverse Worlds in Minutes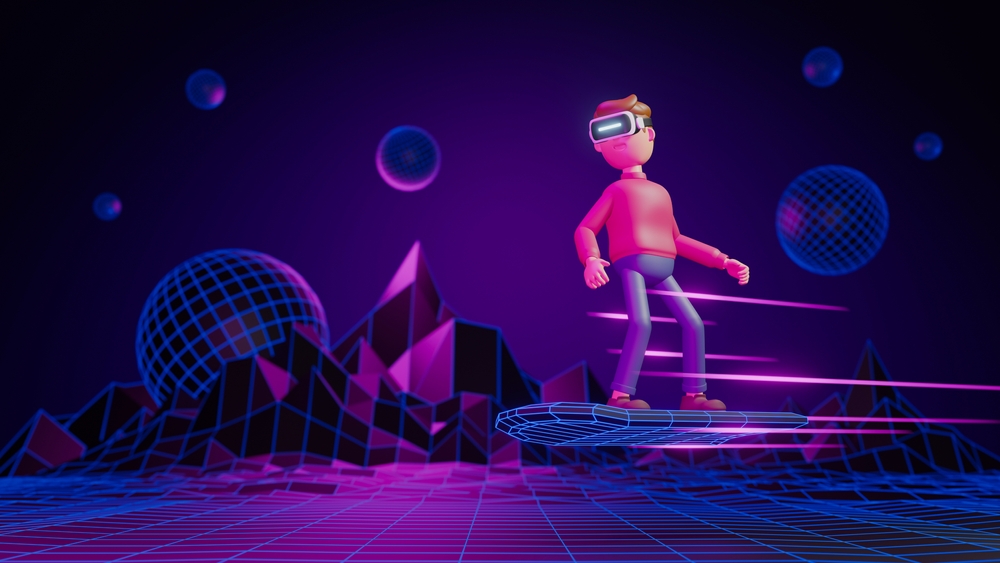 WordPress and The Metaverse
The concept of a metaverse, a virtual world where users can interact and engage in various activities, has long been a topic of discussion among tech enthusiasts and futurists. With the rapid advancement of technology, it was only a matter of time before developers created a solution that would make the creation of metaverse worlds accessible to the masses.
Enter the Croquet Corporation, a leading player in the metaverse space and the creator of the base OS of the Open Metaverse.
The Croquet Corporation has recently released a plugin for WordPress, the world's most popular website-building platform, that allows users to create their metaverse worlds in just minutes. This plugin is a game-changer for those looking to enter the metaverse space.
In addition, it democratizes the creation of metaverse worlds. This WordPress no-code creation allows anyone who understands WordPress to build their virtual world.
The Web Showcase Plugin
The plugin that the Croquet Corporation has released for WordPress is called Web Showcase. It is available from the WordPress plugin store from January 24th, allowing developers to create fully immersive 3D worlds in minutes. The plugin is also completely free and requires no prior experience in programming.
The Web Showcase plugin makes it easy for developers to create 3D worlds by providing a wide range of pre-built environments, objects, and avatars that developers can customize. The plugin allows easy integration with other metaverse platforms, such as VR and AR.
This aspect lets users experience their virtual worlds more immersive. But the Web Showcase plugin isn't just for creating 3D worlds. It also makes 2D WordPress sites more immersive by replacing traditional navigation with more metaverse-related controls, allowing users a more immersive experience.
This feature lets developers create 2D sites that provide a more engaging and interactive experience for users, making it possible for them to feel like they are experiencing an immersive virtual world.
Web Showcase for Small Businesses
The Croquet Corporation sees the release of the Web Showcase plugin as a way for small businesses to take advantage of the growing metaverse industry. With the plugin, small enterprises can create fully immersive virtual worlds in minutes, opening up new possibilities for online engagement, education, and entertainment.
This plugin can help small businesses stand out and attract new customers. The Croquet Corporation has already been working with small businesses to test the plugin through pre-trials, and the feedback has been overwhelmingly positive.
Small business owners have been impressed with how easy it is to use and how it allows them to create fully immersive virtual worlds without coding or expensive development costs. Experts expect the metaverse to be a multi-trillion-dollar industry by 2030.
As a result, the Croquet Corporation sees the Web Showcase plugin as a way for small businesses to take advantage of this growth. With the plugin, small enterprises can create unique and engaging virtual worlds that help them stand out in the market, attract new customers, and ultimately grow their businesses.
In conclusion, virtual worlds are becoming more prevalent, with more people engaging in virtual experiences and exploring the possibilities of the metaverse. The Croquet Corporation's WordPress plugin is a significant step forward for the metaverse. The plugin will open up new investment avenues for small enterprises.
---
NFTMetaverseFinance is not responsible for the content, accuracy, quality, advertising, products or any other content posted on the site. Some of the content on this site (namely Branded Voices content) is paid content that is not written by our authors and the views expressed do not reflect the views of this website. Any disputes you may have with brands or companies mentioned in our content will need to be taken care of directly with the specific brands and companies. The responsibility of our readers who may click links in our content and ultimately sign up for that product or service is their own. Cryptocurrencies, NFTs and Crypto Tokens are all a high-risk asset, investing in them can lead to losses. Readers should do their own research before taking any action.
---