Top Metaverse Tokens for Dip-Buyers Before 2023: APE, MANA, SAND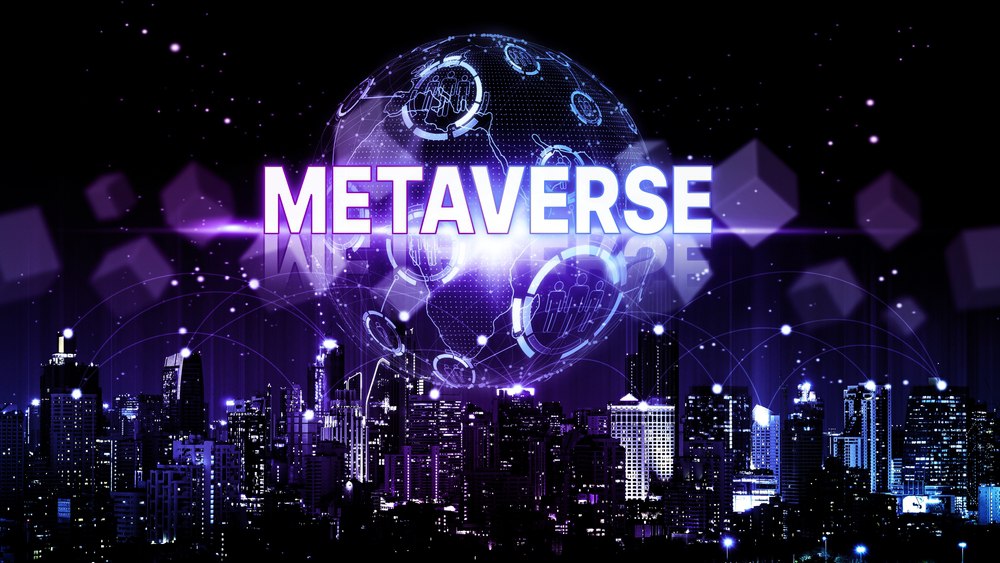 Crypto prices hovered with slight upticks during this publication as leading digital coins soared marginally early today (December 13, 2023). The global cryptocurrency market cap surged o.83% over the past day to $848.03 billion.
Meantime, BTC and ETH gained 1.45% & 2.10%, respectively. Metaverse tokens such as Decentraland (MANA), Sandbox (SAND), and ApeCoin (APE) hovered in the red during today's session. This article will assess these three metaverse coins and whether their lower values mean a dip-buying opportunity for enthusiasts.
The trio might offer lucrative returns come next year. The crucial factors we considered when selecting these assets include coin transfers by date, massive monetary backing, and utility.
ApeCoin (APE)
ApeCoin traded at $4.03 today, with a $269,824,043 daily trading volume. Meanwhile, the metaverse token dripped 6.24% within the past day. Its $1.455,674,698 market capitalization ranks the coin at #30 on Coinmarketcap. The project has a 1,000,000,000 maximum token supply.
APE price increased by approximately 5.95% within the past seven days and more than 51% over the last month. The token remains a buy since APE's staking rewards news has triggered increased hype around the alt.
Many individuals in the crypto space have attempted to benefit from staking rewards. Users can enter the reward program by joining one of the four pools. That can be through buying $APE and committing it to the staking pool.
APE has seen soaring demand since ApeCoin's staking went live, increasing the alt's price. Remember, staking can reduce or increase a token's price as it remains under the influence of demand and supply market forces.
Data shows APE's 24hr active addresses witnessed a remarkable surge within the past few weeks. That translated to growth in the asset's network. Moreover, that confirmed an uptick in wallets transacting ApeCoin for the first time.
Decentraland (MANA)
While writing this blog, Decentraland changed hands near $0.377683, following a 0.18% 24hr slide. Its 24hr trading volume hovered at $26,65,920, whereas a $700,634,261 live market capitalization ranked it at #56.
MANA does not have a maximum supply. The alternative token plummeted by 6.74% within the past seven days. Also, the past month and 6-month performance saw the metaverse coin dropping 15.14 and 54.42%, respectively.
Firms that invested in this crypto project include Sotheby, Samsung 837X, and Republican Realm. Decentraland is among the older metaverse project – launched in 2017. Meanwhile, it was the 3rd-largest metaverse coin in market cap by October 24.
Sandbox (SAND)
Sandbox trades at $0.551138 during this writing, with a $75,106,148 24hr trading volume. It's $826,415,252 live market capitalization ranks it at #49 (Coinmarketcap). SAND has a 3,000,000,000 maximum token supply. Meanwhile, the token saw its price decline by 8.93% within the last seven days. Also, SAND plunged by 35.75% over the past six months.
The limited 3B token supply (of which 15B are already in use) presents a lucrative feature of Sandbox. Meanwhile, the increased Sandbox popularity has seen many projects buying land on the network through partnerships. They include PricewaterhouseCoopers, Hong Kong Standard Chartered Bank, and HSBC.
Final Thought
Metaverse terminology is a sizzling subject these days. Leading tech firms are investing massively to incorporate metaverse in our future day-to-day undertakings. These include Microsoft, Google, Facebook, and Epic games.
Though metaverse technology hasn't entered the mainstream, it's gathering massive attention from recognized cryptocurrency investors. Thus, metaverse tokens could offer a lucrative opportunity come next year.
The positive thing is the metaverse remains relatively new, meaning you can get the tokens at low prices, beneath $1 in some scenarios. That opens a lucrative opportunity for almost all investors. Nevertheless, that doesn't imply that all metaverse projects are worth investment.
---
NFTMetaverseFinance is not responsible for the content, accuracy, quality, advertising, products or any other content posted on the site. Some of the content on this site (namely Branded Voices content) is paid content that is not written by our authors and the views expressed do not reflect the views of this website. Any disputes you may have with brands or companies mentioned in our content will need to be taken care of directly with the specific brands and companies. The responsibility of our readers who may click links in our content and ultimately sign up for that product or service is their own. Cryptocurrencies, NFTs and Crypto Tokens are all a high-risk asset, investing in them can lead to losses. Readers should do their own research before taking any action.
---