Samsung Joins Google and Qualcomm to Build Groundbreaking XR Device for the Metaverse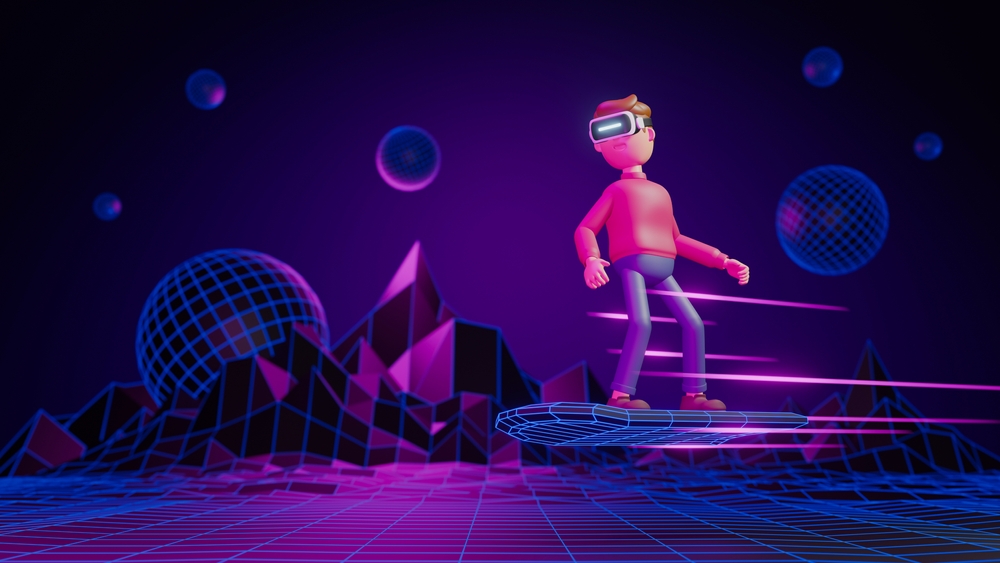 Samsung is entering the metaverse with a new extended reality (XR) device. With support from Google and Qualcomm, Samsung aims to build a groundbreaking metaverse experience, bridging the gap between the virtual and physical worlds. The device will allow users to fully immerse themselves in a new reality, providing a seamless experience and limitless possibilities.
The Partnership
The partnership with Google and Qualcomm promises to deliver cutting-edge innovation and a new level of connectivity for users, making this one of the most highly anticipated technological releases.
As a result, the collaboration will see Qualcomm, a leading provider of chips and technologies, create the chip for the extended reality device while Samsung and Google work together on the overall software architecture and design of the device.
TM Roh, a business manager at Samsung, recently spoke about the partnership and stated that the work on this exciting project is ongoing. Although he did not mention a specific release date, it is clear that the companies are fully committed to delivering a state-of-the-art extended reality device.
Ro says that with the combination of Qualcomm's expertise in chips and technologies, Google's experience in software development, and Samsung's reputation for creating innovative devices, the metaverse offering from these three companies is poised to be a game-changer in the market.
What is Extended Reality
Extended reality, or XR, describes a broad spectrum of technologies that blur the line between virtual reality, augmented reality, and the physical world. XR is a broad term that encompasses a variety of technologies, including VR, AR, mixed reality (MR), and any other technology that enhances or replaces a user's perception of reality.
VR technology immerses the user in a completely artificial environment where computer-generated objects and images surround the user. VR systems typically use head-mounted displays (HMDs) to create a seamless and realistic experience for the user. The user can interact with this virtual environment using hand-held controllers or other input devices.
AR technology overlays digital information in the real world, allowing participants to see virtual objects and information in their physical environment. AR systems use smartphones, tablets, or special AR glasses to display virtual objects in the user's field of view. The user can interact with the virtual objects using hand gestures, voice commands, or other input devices.
MR technology combines VR and AR to create a hybrid reality that blends the virtual and physical worlds. MR systems use holograms and other interactive visual elements to create a more immersive experience for the user.
XR technology has many applications, including gaming, education, training, entertainment, and many others. By blurring the line between reality and technology, XR can transform how we interact with the world and each other. As a result, the XR market is growing rapidly and is expected to be a multi-billion dollar industry in the coming years.
The $5 Trillion Industry
TM Roh says that the company's partnership with Google and Qualcomm is focused on developing a metaverse-ready device that can be integrated with cell phones. Experts and analysts predict that the metaverse industry will reach a staggering $5 trillion by 2030.
According to Roh, Samsung must be a part of this rapidly growing industry and integrate this technology into cell phones.
---
NFTMetaverseFinance is not responsible for the content, accuracy, quality, advertising, products or any other content posted on the site. Some of the content on this site (namely Branded Voices content) is paid content that is not written by our authors and the views expressed do not reflect the views of this website. Any disputes you may have with brands or companies mentioned in our content will need to be taken care of directly with the specific brands and companies. The responsibility of our readers who may click links in our content and ultimately sign up for that product or service is their own. Cryptocurrencies, NFTs and Crypto Tokens are all a high-risk asset, investing in them can lead to losses. Readers should do their own research before taking any action.
---