Republican Legislator Proposes New Cryptocurrency Bill To Avert Similar Canada Situation In The US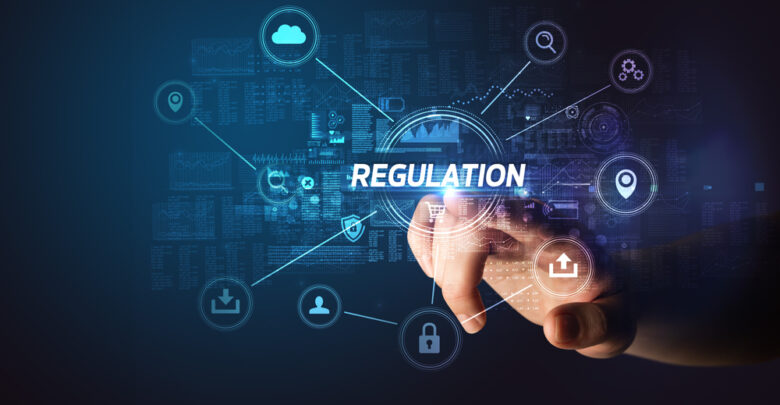 A new bill filed by a Republican legislator aims to prevent a recurrence of Canada's raid in the United States. The recent Canadian uprisings have generated discussions about the potential of cryptocurrency as a resource for individuals living under autocratic rule and a weapon for fraudsters to use. Following the developments in Canada, several Republicans are taking a pro-crypto position on the matter.
The Prime Minister of Canada, Justin Trudeau, took steps to freeze the crypto and bank accounts of demonstrators fighting against vaccination. This action troubled the protesters and their sponsors, who brought global trade to a halt with massive protests.
After Trudeau resolved the "Freedom Convoy" issue, many pro-crypto lawmakers in the US have him to thank for bringing to their attention the possibility of harsh regimes compromising the privacy of digital wallets. A Republican congressman has already sponsored legislation to protect the US government from the likelihood of a Trudeau-style crackdown.
Trudeau's use of interim measures has reignited dormant arguments about the role of cryptocurrency in fostering civil unrest and illicit activities. Alex Gladstein, a member of HRF (Human Rights Foundation), proposes that digital currencies can be used to fund campaigners of civil liberties opposing autocratic governments. However, he admitted that digital currency could empower unlawful acts.
The government's concern about criminal activities in the DeFi space is not uncalled for after the crime report posted by Chainalysis in 2021. From the report, crimes using digital currencies have skyrocketed by over 79%. This spike is due to the "anonymity" attached to cryptocurrency usage. Many fraudsters view it as a tool to carry out illicit activities that cannot be traced back to them.
Democracy At Stake?
After the Canadian demonstration and the response from the government, Republicans have become aware of the potential of digital currencies to support civil rights protests due to their inherent resistance to regulation. "All authoritarians around the world despise cryptocurrencies because it can't be controlled," says Senate representative for Texas, Ted Cruz 
Tom Emmer, a Republican, said, "how can your central authority regulate your mobility, your voice, and every aspect of your freedom?" That is not liberty."
On the 26th of February, ex-President of America, Trump spoke at a political conference in Florida, where he tagged the action of Trudeau's against truckers as "left-wing fascism."
From these statements, most Republicans are in favour of cryptocurrencies. Paul Krugman, a columnist with New York Times, stated that Trump's administration is responsible for the attitude of Republican legislators towards cryptos. Expect more crypto-friendly legislation from Republicans in the future.
---
NFTMetaverseFinance is not responsible for the content, accuracy, quality, advertising, products or any other content posted on the site. Some of the content on this site (namely Branded Voices content) is paid content that is not written by our authors and the views expressed do not reflect the views of this website. Any disputes you may have with brands or companies mentioned in our content will need to be taken care of directly with the specific brands and companies. The responsibility of our readers who may click links in our content and ultimately sign up for that product or service is their own. Cryptocurrencies, NFTs and Crypto Tokens are all a high-risk asset, investing in them can lead to losses. Readers should do their own research before taking any action.
---