Crypto Conduct Authority – Dispute Resolution For Both Traders and Brokers
Crypto Conduct Authority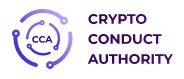 Trading cryptocurrencies can prove to be quite beneficial, as they allow us to diversify our investments and even make some good money in the process. However, trading cryptocurrencies is not always an easy task, especially for beginners that lack the knowledge regarding how to do it or what are the things they need to be on the lookout for while doing so. Crypto Conduct Authority knows about this and that is why it offers professional consultation services for traders and brokers alike. Let's have a look at the detailed Crypto Conduct Authority review.
The Crypto Conduct Authority offers reliable information on cryptocurrency investing while reducing the risk of swindles that are prevalent in the industry. They also offer educational guides, including general information about how to trade, how to start trading, and what to look for in a broker.
Their Goal
The CCA's main goal is to help increase the quality of trading practices in the industry, with all cryptocurrency services, knowledge, security, and tools that are currently available on this market. Users all over the globe will visit the online platform.
The CCA is a self-regulated organization that aims to promote safe and healthy practices within the cryptocurrency market, as well as encourage users to use tools such as keys, cold storage, and other measures that can increase security.
To achieve this objective, the CCA has created a website with an extensive forum where various topics about risks and protection of digital assets are discussed. There will also be information about the existing cryptocurrencies, as well as cases of frauds and schemes that may occur.
You can say that it is an open community for everyone who wants to become part of it, which aims to provide safer services within this dynamic economy. By joining them, you can help advance their knowledge and stay informed about the latest tools and practices. You can also file complaints against brokers who are not doing fair in the market. In addition, they have a detailed list of Crypto brokers which are certified you can find one of the best and start trading.
Dispute Solving
Traders and brokers can contact their dispute-solving service at any time. They provide 24/7 support using live chat, email, and telephone. The focus of their work is to make sure that they do everything they can to get your money back into your account.
They also deal with such issues as cryptocurrency exchanges not paying or delaying payments; withholding users' money; accounts being hacked and drained of funds; Ponzi schemes that steal other people's money.
By contacting them, you are guaranteed to get complete impartiality with no hidden interests. They are not affiliated with any broker or exchange. This enables them to make sure that your interests are always put first
They will provide you with an objective assessment of the situation and comprehensive assistance from beginning to end – from the time of submitting a request for arbitration up until it is resolved. The dispute-solving service can address all user issues, including incorrect account information, unexplained account closures, and user verification issues.
Their objective is to make sure that your money situation looks as positive as possible. They are always on the lookout for legal loopholes that might allow them to get you compensation. They can help you recover lost funds in some circumstances, but they cannot guarantee success because it depends on many factors both within and beyond their control.
In most cases, they can resolve issues with cryptocurrency exchanges, but if the situation requires a lot of effort and time a single person or office cannot provide that, then they will need to work with a team of professionals who have experience in resolving disputes involving high stakes. They may also bring in legal experts to help them determine the most effective way to resolve your dispute.
The work of this service is based on trustworthiness and competence, so their primary objective is solving your problem rather than making money. They are not interested in personal gains or losses – all they care about is offering you complete satisfaction with the result of the issue that was raised by you.
Compensation Fund
You can file a complaint to the Crypto Conduct Authority and they will investigate to see if the broker is breaking the rules and refuse your request for withdrawal without good reason. If they did, then they will award you compensation for this and make sure that you get the money you deserve.
All of the brokers who are members of the Crypto Conduct Authority pay the compensation fund. As a result, they have to sign up to a code of practice that ensures that their clients' money is kept safe at all times and they make sure that there is always enough money in the compensation fund to pay back anyone whose request for withdrawal has been refused without good reason by the broker.
Now, if you are wondering what sort of brokers are members of the Crypto Conduct Authority then do not worry! Only reputable brokers that have passed thorough KYC checks are allowed to join their ranks and they all make sure to take advantage of services like the compensation fund, which protects their clients at every stage along the way.
Fund shield
All those clients whose account balances fell below because of negative positions opened by their brokers are protected by the fund. Only positions that were opened by traders' brokers are taken into account. Positions that traders have set on their accounts using the "settle later" option are also not included in the calculation of potential reimbursements from the fund.
Maximum coverage
The maximum amount covered by the Investor Compensation Fund is currently limited to 20,000 Euros per investor. This means that in case of severe financial damage due to their broker's malfeasance or negligence, investors are not fully compensated.
How do they do finance?
Whenever a client pays the monthly subscription fees 10% from their subscriptions funds are kept in the wallets of the company. In common language, we can also refer to this amount as security fees. This fee is then kept in the Crypto Conduct Authority's wallets which are much secured. They are been using cold storage and multiple security layers to keep that funds more secure. These funds are used only for their clients on the decision of their managers after the complete investigation. They have no interest in these funds and can never use them for their own or any other organization's purpose.
Regulatory
Crypto Conduct Authority is not a regulated firm. Moreover, they have never declared or made any false promises to ensure clients that they are a regulated firm. They work independently whose main mission is to solve the disputes that arose between the brokers and their clients. They are much transparent in their job always work honestly to keep the online market of forex clean as much as possible. They have defined their efficient ways to do all these processes and have defined a set of rules so their clients already know what they are doing for them.
They have prepared a directory with a deep list of regulatory brokers where you can find all the brokers who are authenticated by them. You can search a particular broker to which you want to work of a particular country so it can be easier for you to communicate and do your businesses according to your own country's policy.
Why you should join?
You have been entered into the forex world and facing trust issues and seeing more risks coming towards you in the form of your finance and swindles. Therefore, you are going to need someone always available there to solve your problems and minimize the risks as possible. That is why Crypto Conduct Authority is available for you to solve your problems in efficient and risk-free processes.
You want to go long and deep in the forex business and the first most important thing you are going to need is honest and best business practice standards for you. This firm is committed to giving you the highest honest services standards to you resolve your complaints and to provide you with the most trusted information of the brokers. They have the most experienced persons in their firm who are not only the traders once but they are more experienced in all aspects of the trading.
Their professional staff is always available there to solve your queries and complaints in a most transparent way who can take decisions independently.
How to join?
You are ready to join the membership of Crypto Conduct Authority! It is very simple by the way. There is no long process. All you have to do is to fill in some important information (which will be never shared with anyone) in the membership form on their website. Moreover, if you want to join them in some other process you can send an email to them to join their membership programs. Things are kept very easy by them so you can never stuck on the website.
Process after membership
When you will submit your information, your application will go undergone some process which can be under 21 days. Their board of directors will check all the information that you will provide them and after authentication of that information, a notification will be sent to you. After all this information when you will be approved a membership certificate will be allocated to you. A welcome package will be at your side with all the detailed services you want to avail yourself of.
List of warnings
They have one important feature, which is warning lists, these are the brokers with the list of all that traders which are never referred by this firm. They do their filtration job based on the following criteria:
Ponzi schemes
The brokers offering more investments and Ponzi schemes are many times proved to be false brokers. They ask the clients for high investments and offer exceptional profits which make clients invest and then they suddenly become disappear.
Unlicensed brokers
There is a lot the brokers who are not licensed by any regulator but have been offering their services to clients. Crypto Conduct Authority never adds such brokers to their trusted broker's list. They always work transparently to make sure that they have the right list of brokers for their brokers for you.
How to file a complaint
If you have any issues and you want to file a complaint against any broker! To do so you must be a trader doing trade on one of their trusted brokers. To make a complaint is a very simple process, all you have to do is to fill in some information such as applicant details and after that some important information of dispute details. One very important thing is that they will never ask for your private information such as your identity cards or passport numbers. Neither do you have to give the details of your account such as username or passwords etc. Only the necessary information will be taken from you to undergo the dispute resolving process.
Their famous members
They have one of the best forex traders named "OrbitGTM" which holds a high reputation globally. This broker was founded in 2015 and they are one of the biggest brands in the global trading market. They offer more profitable business environments and give many opportunities to their clients to make massive and reasonable profits in the market.
How do they work?
They are not a government agency or financial regulator. They do not direct the actions of any company, business, or individual. The standards they develop are voluntary and open to all trading industry participants. However, their standards can be adopted by member companies within their internal compliance programs and used as part of their efforts to manage risks like anti-money laundering (AML), Know Your Customer (KYC) regulation, counter-terrorist financing (CTF), Foreign Corrupt Practices Act (FCPA) risk and more.
Crypto Conduct Authority aims to provide information and education about cryptocurrencies and the risks involved in trading with unregulated brokers. They seek to expand community awareness by providing knowledge that can help protect traders and drive further growth in the industry.
At the Dispute Resolution Service, they allow clients to resolve their disputes with brokers without resorting to court action.
Their role is to listen carefully, note accurately and impartially what each party says so that everyone has a clear understanding of what has happened or needs to happen for them. They try to be as open-minded as they can and to help people understand what is in their best interests. If we cannot resolve the problem.
They are well prepared by doing full research on all of the brokers to work with. They want to make sure that they are only recommending the best possible options for their clients. It is also important to be as informed as possible about the industry in which they are working because this allows them to better serve their clients and provide you with the most accurate information.
They have an amazing team of experts who are working 24/7 on protecting you from frauds and scams, their research is mainly focused on brokers but they also check exchanges, websites that provide services to traders, and other third parties that can harm you in some way or another. They have a large database of brokers and they only add the ones who are 100% safe for your funds, they also have an efficient algorithm that filters the lists so you can only trade with the highly trusted and true brokers.
This means that you do not have to waste your time checking out all of them because they did it for you already and they put them into two lists, the safe list, and the not safe list.
Conclusion
Cryptocurrency traders and brokers may soon be able to rely on Crypto Conduct Authority, a global Crypto-currency dispute resolution network, for their trading needs. Crypto-Currency Dispute Resolution is gaining popularity as more and more people are getting involved in trading Crypto-currencies.
They have years of experience and with the most efficient team, they have made a competent place globally in the market in solving the dispute solving process between traders and brokers. They also make sure that their clients must take some quality education from them to be sure that their clients must know everything before starting the trades. Their professionals are also there 24/7 to assist you to encounter any problems you face.
In addition, they have compiled the complete list of the brokers that are regulated and offer the guanine services and the list of the brokers, which are not regulated. Moreover, they have compensation funds from where clients can take advantage of their disputes. These funds are always protected by them and can never be used by their organization or any other organization's purpose. Join them today and start trading with one of the best brokers in the world without any potential risks.
---
NFTMetaverseFinance is not responsible for the content, accuracy, quality, advertising, products or any other content posted on the site. Some of the content on this site (namely Branded Voices content) is paid content that is not written by our authors and the views expressed do not reflect the views of this website. Any disputes you may have with brands or companies mentioned in our content will need to be taken care of directly with the specific brands and companies. The responsibility of our readers who may click links in our content and ultimately sign up for that product or service is their own. Cryptocurrencies, NFTs and Crypto Tokens are all a high-risk asset, investing in them can lead to losses. Readers should do their own research before taking any action.
---